Read on for a ShareASale review.
So you have your website up and running. Now you need to monetize it.
Looking for a good affiliate program to join? This one just may be the one you're looking for.
If you were to choose an affiliate program, you might try Amazon, after all they do have 385 million products of their advertisers' products for sale.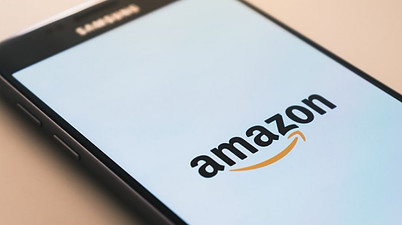 Or you might want to go with a company that REPRESENTS numerous well-known brand name companies, as well as some great smaller, more niche specific companies, which also happens to pay a little more in commissions.
A ShareASale Review
Name: ShareASale
Website: ShareASale.com
Price: Free to qualified affiliate marketers
Owners: ShareASale is a subsidiary of AWIN.
Overall Rank: 95 out of 100
ShareASale Product Overview
ShareASale is an Affiliate Marketing Network that has been in business for 19 years. At this time they are owned by global affiliate network AWIN, and as such, they can provide affiliate access to the global economy.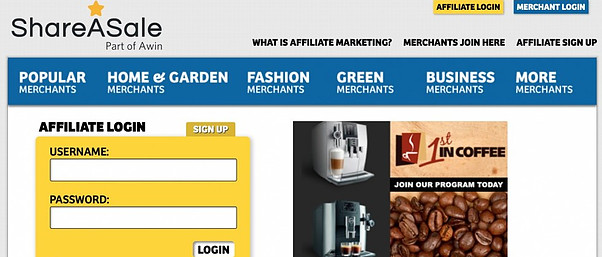 They represent 3900+ merchants.
They screen potential affiliate partners for their clients in order to assure a good fit between the affiliate and the supplier.
The platform is up to date with state-of-the-art technology, providing an advanced Affiliate Marketing platform.
They strive to deliver the best product in the industry, and support it with superior customer service provided by people that will follow up, call back, and provide real solutions.
In January 2017, global affiliate network Awin acquired Share-A-Sale to provide further international opportunities to domestic advertisers and publishers.
The Good & the Bad
The Good:
Good Point #1 Merchants are broken down by categories, such as automotive, accessories, home and garden, books, clothing, and a number of others, allowing the affiliate marketer quick access to the information needed.
Good Point #2 Merchants include such heavy hitters as Reebok, Spanx, Sally Beauty, Claire's, Animoto, the list goes on… and on.
Good Point #3 Merchants offer better overall commissions than most of the other affiliate programs, and its free for affiliate marketers to join.
The Bad:
The Bad Point. It is easy to join ShareASale, it can be difficult to join each individual merchant affiliate program. This weeding out of prospects does result in a higher commission for the affiliate marketer due to the level of expertise expected from the affiliate marketer.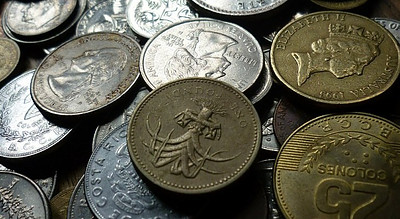 Who is ShareASale For?
ShareASale is for affiliate marketers of all abilities.
Whether a novice or a seasoned professional, SharaASale offers the opportunity to zero in on the affiliate marketer's niche with specific products for their particular niche.
This allows better brand recognition instead of generic Information regarding "who" the audience the product is targeted at and who will benefit from the product.
ShareASale Tools & Training
ShareASale is easy to use right from the start, there isn't a lot of training required to be up and running.
There is quite a bit of information available on the site, so as the account matures, more and more information is already available.

ShareASale Support
ShareASale offers good customer support.
The two instances I needed support were promptly responded to by knowledgeable staff and the issues were resolved within 24 hours.
Available reports in the system include Merchant Status, Weekly Progress Reports and even a monthly reports.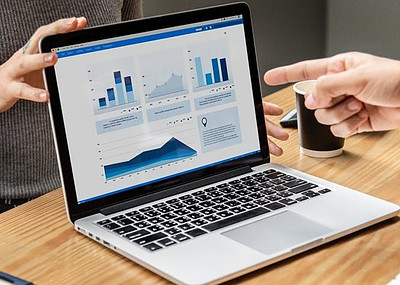 ShareASale Price
ShareASale is an affiliate marketing network, and as such, does not charge for an affiliate membership.
My Final Opinion of ShareASale
ShareASale s a great program for Affiliate Marketers who are starting out and want access to products specific to their niche with good commissions available. The support is adequate, and the available merchants are more than enough to succeed in affiliate marketing.
A ShareASale review at a glance…
Name: ShareASale
Website: ShareASale.com
Price: Free to qualified affiliate marketers
Owners: ShareASale is a subsidiary of AWIN.
Overall Rank: 95 out of 100
VERDICT: LEGIT
(Visited 27 times, 1 visits today)