As you near retirement, do you worry about how you'll pay bills?
We aren't quite in our prime physically, yet our minds are functioning great.  We need to know how to earn extra income online.
We realize we'll need to tighten our belts.  Maybe eat out less often, postpone some of the entertainment or recreation for a while.  
Before we get to retirement, we'll need to cut down on expenses, pay second mortgages off, pay credit cards off, cut down on the cable bill and the telephone bill.   Pay the car off.
We'll need to make a budget that can be followed yet flexible enough to cover the unexpected expenses.  The dog might need stitches in his/her foot.  The garbage disposal could go down the drain.  The furnace might need a new motor.
We'll need to check the social security account, our investment accounts and assess our retirement income.  How much do we have in those accounts and how much can we pull out monthly without depleting the principle.
And what happens when we get to the "the big day"?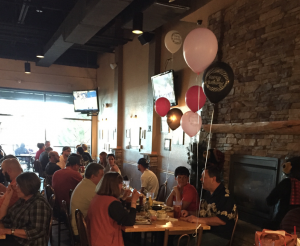 We'll have a big party, invite all our friends and relatives.  We'll take a trip, we'll celebrate one of life's biggest changes in style. Then we'll have time, all the time in the world.  We'll have so much time, we'll be rich with it.
Then we'll need to have enough money to pay for housing, whether it be rent or mortgage.  We'll need money for food.  Not hotdogs… we'll eat chicken and steak.  Vegetables and fruit.
We'll need money for the pets, who would be happy in retirement without a dog or a cat?  They need food, too!
We'll need money for healthcare, deductibles, and copays.  Maybe dentures, to eat all that food.  We'll still need money for transportation, fuel, upkeep and insurance on a vehicle.  Maybe get an old pickup.
We'll need money for entertainment, maybe a movie once a week, or a nice dinner once a week.  We'll need money for recreation, such as golf.  We'll need money for our little hobbies, some yarn for crocheting, some wood for woodworking.
We'll need money for travel if we have family or friends in other states.  A trip to Pennsylvania once a year.  Or Florida for a week.
We'll need money for vacation.  Wait, we'll be retired., we'll be on vacation permanently.
Is there a way I can make the money I need?
Click here to read my Wealthy Affiliate review:   Wealthy Affiliate Review
Go here NOW to read about how to start up a little website business. 
As always, if you have any questions, we love hearing from you, ask below!
Also please leave us a comment!  
And SHARE this page with your friends!
Aloha
Steve
SaveSave
SaveSave
SaveSave
SaveSave
SaveSave
SaveSave
SaveSave
SaveSave
SaveSave
SaveSave
SaveSave
(Visited 1 times, 1 visits today)