Logitech C922X Pro Stream WebCam Review
I'm a diehard Affiliate Marketer here and being as any business should progress with the technology, I wanted to keep up to date with it! So I decided I'd jump right into the video scene recently, the first thing I picked up was a webcam. I went on Amazon of course and compared a few models, also read a few reviews online and settled on a nice Logitech product. This is a review of that webcam. So it's a little guy, it'll fit in the palm of your hand, about 3.5 inches long.

Name: C922x Pro Stream WebCam
Where to buy: Amazon
Price: $73 thru Amazon, $99 on the Logitech site.
Manufacturers Name: Logitech
Overall Rank: 82 out of 100
C922X Pro Stream WebCam, Product Overview
The Logitech C922x is your basic streaming color webcam, The x denotes a free 3-to-6 month subscription to Xsplit Premium service (depending on point of purchase), meaning the C922 and C922x are the same hardware. The Webcam can stream at full definition 1080P with 30FPS or 780P with 60FPS for hyper-fast streaming. The 780p/60FPS feature is what sets this webcam above the C920. Color sensitivity is much better than the built in camera on the Macbook Pro, but a tad bit less than the C920. The C922x Webcam wasn't tested on a Windows PC for this review.
This is a screen shot from the built in Facetime HD Mac camera.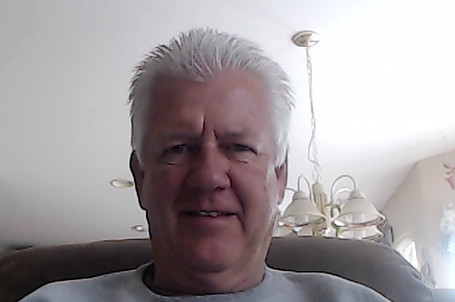 This is a screen shot from the C922x Webcam.
The C922x webcam is specifically designed for professional quality video streaming on entertainment and social gaming sites like YouTube and Twitch.
The Good & the Bad
The Good:
It has a built in dual microphone for better audio during movement around the studio.
It can be readily attached to the back of a monitor or to a tripod with the mounting screw on the tripod. With the 5 ft USB cable, placement of the webcam has great versatility.
Comes equipped with HD Autofocus and light correction for sharper images in dim lighting.
The Bad:
The clamp for the back of the monitor could be slightly more versatile.
The dual microphone can't be detached from the webcam.
Who is the C922x Pro Stream WebCam For?
This is a great webcam for the streamer or gamer who is serious about getting the video out to followers, as well as future video stars who want to get into the arena without spending a ton of cash to get a good webcam. Compatibility- Windows 7, Windows 8 or Windows 10, MacOS X 10.9 or higher, XBox One, Chrome OS, Android v5.0 or above, with a USB port.
C922x Pro Stream WebCam Tools & Training
The C922x Webcam is simple to use, easily hooks up to a computer via USB port, and needs no special instructions to operate.
C922x Pro Stream WebCam Support
The support offered with the product is always accessible on the Logitech website. Comes with a 2-year limited hardware warranty.
C922x Pro Stream WebCam Price
The C922x Pro Stream Webcam can be purchased for about $73 to $99 from retailers and online distributors, depending on shipping, location, and individual dealer.
My Final Opinion of the C922x Pro Stream WebCam.
I bought the webcam on Amazon, got it the next morning, opened it up, plugged it in and it worked like a top! I literally looked at the one small page on how to use the monitor clamp and that was it. It works great, there was no hassle to download any initial software, it was plug and video. I haven't downloaded the special offer Xsplit software yet so I can honestly say there is no problem for a beginner with the Logitech 922x Webcam. This is as simple as it gets and it's a good product.
C922X Pro Stream WebCam at a Glance…
Name: C922x Pro Stream WebCam
Where to buy: Amazon
Price: $73 thru Amazon, $99 on the Logitech site.
Manufacturers Name: Logitech
Overall Rank: 82 out of 100
VERDICT: Great webcam, especially for the price.
Click on the photo to buy it here now!

Leave us a comment below, how did you like it? What was the best and worst part of it for you?
Steve
(Visited 96 times, 1 visits today)