There you are, you have your website up and running and all of a sudden, you need a form.
It could be a form for collecting volunteer information or a form for website subscriber information, or any number of other forms for collecting data from visitors to your website.
Even if you're familiar with website creation, sometimes you don't have time to create a form from scratch. Introducing one of the best data collection form creation products on the internet.
Are you looking for a good create a form software plugin?
A product review of the WPForms App for WordPress might be what you're looking for. Do you struggle to create forms to collect user information on your website? Most of us do.
Sure we know how to create a website like a dream, but when it comes down to creating a form for collecting user information and even offering a way to pay online, right from the website, it becomes tedious at best and downright difficult at the worst.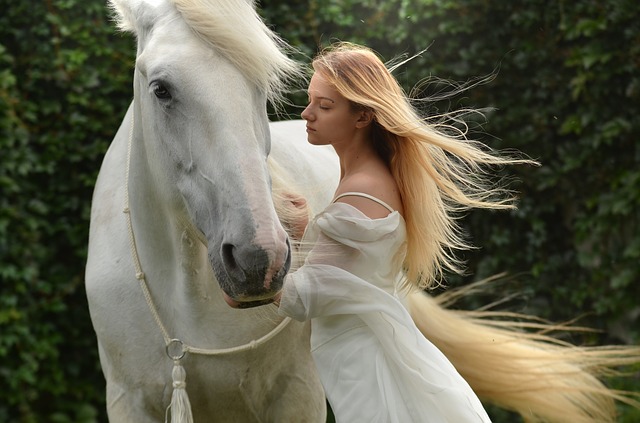 We're talking about the WPForms WordPress Plugin. It's a nifty little program that allows you to use existing templates for several applications, and also allows you to free-form your own creation.
It already has templates with different fields available to plug into a form you want to customize, such as name, phone number, as well as drop down menus for differently priced items and options.
This thing is really versatile, plus it's reasonably priced. I use it on one of my charity websites to allow an applicant to fill out a request for assistance form right online, a rather long process, including a form for the applicant as well as a different form for the attending physician.
They don't need to download and print and then fill out the form, they can just get online and fill out name, address, and all pertinent information.
Then there is a paragraph field they can literally write a book in explaining their need, and still be able to download to us.
They fill the form out, and then the doctor can fill the prescribing physicians section and submit all the information. WPForms is a great tool that any website builder can use.
WPForms Review
Name: WPForms
Website: https://wpforms.com
Price: Pricing specials run from $39.50 for the first year to $299.50 for the first year.
Owners: The company is owned by WPForms, LLC.
Overall Rank: 90 out of 100
WPForms Product Overview
WPForms is an online based drag and drop website data collection form creation software allowing the user to create professional looking data collection forms right in the back office of a WordPress site.
No need for extensive training on HTML, or any coding software, the plugin is so easy to use, a form can be created and posted on the website in as little as 10 minutes.
The Good & the Bad
The Good:
Easy to use, has templates already existing for many of the top required form formats.
Forms are professional looking and fully customizable with subheadings, fields for name, address, and even drop down lists for your specific needs
Able to integrate with PayPal, Stripe and other payment software apps.
Easily integrate client contact software such as MailChimp, Aweber, and other email apps.
The Bad:
This plugin does have a problem with downloading periodic software updates in that several attempts are required when an update is available. Once the update is downloaded, updates are seamlessly integrated.
The plugin is reasonably priced for a revenue producing website, but price range is high for a charity or lower level income producing site.
Who is WPForms For?
This software plugin will be useful for the novice, especially with the introductory offers available, as well as the seasoned professional who needs to create data collection forms in a timely manner without worrying about whether the form will be compatible with WordPress, appearance, and functionality.
The plugin is a tried and true addition to 2+ million users across the internet.
WPForms Tools & Training
WPForms is a Drag And Drop application allowing minimal training with no needed extra tools to create and install professional data collection forms with ease.
WPForms Support
Support issues are resolved fairly quickly, normally within a day or two.
WPForms Price
For the Basic Level, single website use, WPForms normally runs $79 per year, if the user signs up within a special window, it can be purchased for $39.50 for the first year. This level includes the Constant Contact email add-on, form templates, and unlimited use of the software on one site.
The Plus level includes everything the Basic level includes, plus access for 3 sites, the Aweber add-on, the GetResponse add on, and other options for $199 per year without the introductory offer.
The Pro Level is the first level the PayPal add-on is available with and if you are planning on taking payments with your WPForms collection form, this is the level you want to start out on. This level runs $399.00 per year without the introductory offer, $199.50 for the first year with the introductory offer, which is a good deal for the professional with several websites that regularly collect PayPal payments.
If you are interested in collecting payments through a WPForm, you can also collect payments for Stripe as well. As you are creating the form, go to the payments tab and select the icon for Paypal or Stripe. Other forms of payment are in the works!
My Final Opinion of WPForms
With a Five Star rating out of 4551 respondents, this is actually a great plugin for anyone who wants to integrate a data collection form into a WordPress website for a reasonably priced package. although the yearly price may be a turnoff for a non-revenue producing site.
WPForms at a Glance…
Name: WPForms
Website: https://wpforms.com
Price: Pricing specials run from $39.50 per year to $299.50 per year.
Owners: The company is owned by WPForms, LLC.
Overall Rank: 95 out of 100
VERDICT: LEGIT. Try it out for the introductory offer then go with it when it works for you!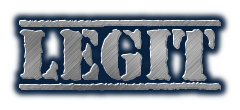 Try it here and get an introductory discount:
Leave me a comment below, tell me if you feel this is a reasonable price for your type of website.
Steve
(Visited 1 times, 1 visits today)