Actually I make someone laugh EVERY day!  If not myself, then my wonderful wife, or one of my coworkers, or some stranger I've never met!  I like making people laugh, as I get older I guess I'm more comfortable with life, or take life a little less serious, or maybe it's dementia setting in.
If it's dementia then I'll have an excuse to dance in the street at midnight in my 62 year old BIRTHDAY suit.  I bet the neighbors can't wait for THAT!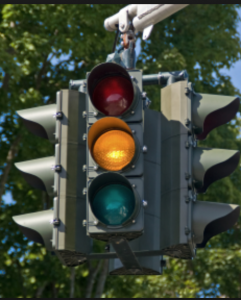 Anyway, I really did make someone laugh!  It could have been pulling up to the stop light this morning to make a right turn but there was an old guy (my age) crossing the street at a leisurely pace (about how I walk lately) but this young in-a-hurry Gen-Xer in a little foreign car (not that there's anything wrong with that!) decided she would HONK at him and make a left turn so close in front of him I thought his toes had been run over!
He looked at me and and I gave him a shrug and put my hands up.  At that moment, he and I both laughed because we knew Gen-Xers are ALWAYS  in a hurry and WE don't get in a hurry anymore!  Here's a guy who had almost been run over and now he's laughing on the way to the bus stop!
Or, I think it might have been the fact that last Saturday, my birthday fell on National Dinosaur Day this year, so I'm officially a DINOSAUR, because I'm now 62.  The young gal in the front office of one of the schools I work at turned 50 today (the 18th) and I said, "at least you're not a DINOSAUR like me!!!"  I got a laugh out of her AND the office staff.
It could also have been the guys at work who are there to punch in on the time clock first every day because the quicker they punch in, the quicker they can punch out after work. And they line up at the time clock like sheeple, waiting for the tick of the clock.  I walked in, right up to the time clock with a little bounce in my step and stood there fully aware of being 5 minutes early knowing I was  going to beat those guys to the PUNCH!  No one said a word but they all started laughing because they KNEW what the old guy was up to!  I just laughed back and walked off.
Maybe it was one of my two work buddies who I courteously waved to go down the ladder off the roof first who, when he was halfway down yelled up, "Beauty before age!", to which I yelled to another coworker, "Can you kick his butt for me before I get down there?"  The answer was "No, he's younger than me, too!"  They laughed, I laughed, and it was a great day for all of us!
Make someone laugh tomorrow, it'll do you good!
As always, if you have any questions, we love hearing from you, ask below!
Also please leave us a comment!  
And SHARE this page with your friends!
Steve
SaveSave
SaveSave
(Visited 1 times, 1 visits today)