The End of the Month Gap gotten to the point you need to earn extra income?
What is it that drove you to look for extra income? Shortness of paycheck at the end of the month? Not enough money for groceries? Maybe to pay down some of the credit card debt.
Or maybe you've just gotten to the point of being full up with the boss. Then again, you've decided you want to finally make the trip to Italy, or Scotland, or Mount Kilimanjaro! Or just the BEACH!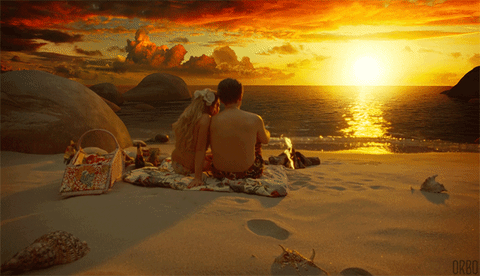 Let's explore some of the many ways believers can earn extra income.
Starting a small business.
Through the Small Business Administration, one can learn how to create a business plan, get a small business loan if need be, or get some inexpensive or free consultation. The Small Business Administration can be reached at SBA.gov.
There are numerous free business plan templates on line. One that comes to mind is LawDepot.com's online business plan.
A business plan will help you make a few decisions as to where to go next, what kind of equipment to buy and the estimated costs.
Another place to start researching a small business is Entrepreneur.com, which publishes Entrepreneur Magazine. They offer full startup guides for small businesses.
Which small businesses would be a good fit for you?
Lawn care
House cleaning
Handyman business
Consulting business.
Hobby or crafting business.
Network marketing business
Affiliate marketing business
Lawn care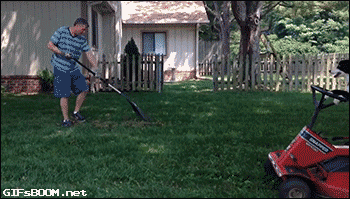 Lawn maintenance does require some expense initially, such as a mower and means of transportation such as a truck or small trailer. Lawn care is also seasonal, but could be combined with snow removal, depending on physical ability.

In today's economy, the industrious Believer can expect to make from $50 for a small front lawn to $200-$300 for a fairly large lawn with a little extra care around the edges. Doing a little research in your area by calling a few companies, will give you a better idea.
The two major drawbacks to lawn care are the initial expense, and the physical ability required for the work.
House cleaning.
A house cleaning business requires minimal investment, depending on whether the customer has cleaning equipment or not, and is arguably less physical than being a lawn care professional. A conversation with friends or relatives may find business right under one's nose.
Depending on the area and the customer, cleaning can range from $100 for a few hours work on up to weekly rates of $200 or more.
Drawbacks to house cleaning include constant exposure to cleaning chemicals, and the time required to completely clean even a small house.
Handyman business.
Handyman might be the popular term for the person fixing stuff around a house, but there are PLENTY of handywomen around. There's even one on television played by Jewel, in the "Fixer Upper Mystery" made-for-tv movies.
We're not talking about full-on basement finishes here. We're talking about doing odd jobs around the house for people who are too busy to do it themselves.

Or maybe they aren't physically capable of performing needed light maintenance, such as hanging pictures, moving a little furniture, changing the furnace filter, and what have you.
A handyman business would require a small investment, such as hand tools, and could possibly require climbing ladders or some physical labor. Some experience is recommended, or at least familiarity with the work, as an inexperienced person can get in over their head quickly.
Handyman positions can make $30 per hour or more.
Drawbacks to a handyman business include the risk of injury and the initial investment for tools.
Consulting.
If a Believer has experience in several different business environments, consulting could be a great option. Younger people are starting small businesses daily and a little advice from a mentor who has business management experience in a particular small business area can be priceless.
The Small Business Administration is constantly looking for older individuals to coach new clients. Depending on the subject, consulting could be lucrative, and can net from $75 per hour up to $100 per hour or more.
The major drawback to consulting includes the need to be proficient within several fields of endeavor.
Hobby or Crafting business.
Craft fairs are a fun and viable alternative, if you have an artistic ability such as woodworking, knitting, painting, greeting cards, or have a hobby such as collecting dolls, toys or what-have-you.
Crafting requires a little investment for materials and possibly the specialty tools to perform the artwork, which if a person is already involved in the hobby may not be as expensive as starting out. Depending on the skill at choosing venues and managing inventory, crafting can be a good source of income, netting a $1000 a month or better.
There are thousands of different little niches in the crafting and hobby arena.
With crafting you can make several products in a line and sell your wares at various craft shows in your area. There are craft shows every month in some areas. Most venues will set you back from $100 for a one day event to $500 for a two event at a fairly well established event. As in other retail businesses, you can concentrate your product on the different holidays and times of year that come and go. The limit is only your imagination.
Credit card companies have made it easy to collect money lately due to the mobile society we live in, which is a plus for the craft show industry. All you need is a mobile phone and a device such as a "Square" to collect.
The major drawbacks to a crafting business are lead times until products are fabricated, and the need to follow the crowds, wherever the craft show may take you.
Crafting Industry Supplier.
Another great source of income in the crafting industry is supplying materials to help other people find an avenue for release of their artistic abilities.
There are several new network marketing companies that have sprang up lately to do just that, such as Stampin' Up.
Network Marketer.
A good network marketing company is always a possibility if you have a little patience. Most people have been around long enough to have quite a few acquaintances. plus the available time to learn the business is more readily available.

Nowadays there are a lot of educational courses for network marketing, which has turned into a respectable business, depending on the particular program you get involved in. A great instructor in network marketing is Eric Worre.
A couple of aspects to be aware of is the inventory part, do not join a company that requires you to purchase a lot of inventory up front, as if it doesn't quite work out the way you expected, you'll end up with a lot of merchandise and nowhere to get rid of it.
Also, check out the compensation plan thoroughly, as some are somewhat lacking in that department.
Network marketing is a lucrative business, however, drawbacks include being able to speak with total strangers, and the steep learning curve.
And the best kept secret…
Affiliate Marketing
A GREAT way to create a supplemental income for people who are ready to slow down a bit is affiliate marketing. I personally chose that option in order to create the website you are now accessing. And I truthfully am enjoying my decision!
Affiliate marketing is not physically demanding, it does take a little time and effort. Training is free for the best platforms, who also host your websites for you. Other companies charge quite a bit for the inferior instruction those companies offer.
Affiliate marketing has a great income potential and can be very lucrative! It has a lead time before receiving a commission, requires a little brain work, and if one pays attention to the process, there is very little investment.
Affiliate marketing is an enjoyable way to be in control of your own time and finances with minimal time spent per week. Anything new always requires a little training, which can be free if you go to the right website host. Affiliate marketing depends on how much effort you put into it as to the success and lead time involved.
Drawbacks to affiliate marketing are few and far between, the sky is the limit with income, you are working for yourself and can work at 3AM or 2PM, depending on whatever your schedule is and whenever the creativity is flowing. You DO need to put in the work and go through ALL of the training. Then consult your fellow affiliate marketers for an extra boost!
Best of all, can you spell R-E-S-I-D-U-A-L I-N-C-O-M-E?
What is affiliate marketing, and is it a scam? Read my post here to find out: Is Affiliate Marketing a Scam.
Learn a legitimate way to earn extra income and build a real online business if you are not afraid to work. Plus get a Special Bonus!
Get a quick peak of the free training offered at Wealthy Affiliate with Lesson One, no obligation!

If you have any questions, we love hearing from you, ask below!
Also please leave us a comment!
Please SHARE this page with your friends!
Aloha, I'm heading for the beach, see you there!
Steve

(Visited 8 times, 1 visits today)