Are you looking for a direction along the Path to Prosperity?  Pray for rain!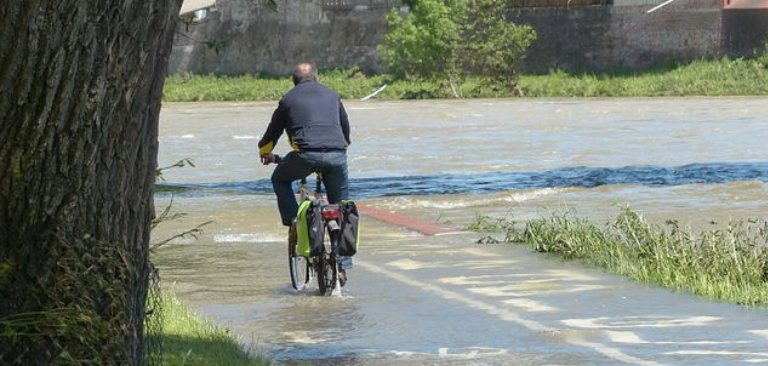 Where does that expression come from?
That expression is not only the slogan of a product we've all used most of our lives, Morton Salt, but also the subject of a hit country western song by Luke Combs. In everyday speech, it's usually invoked when something isn't going right for someone, signifying a streak of bad luck for them.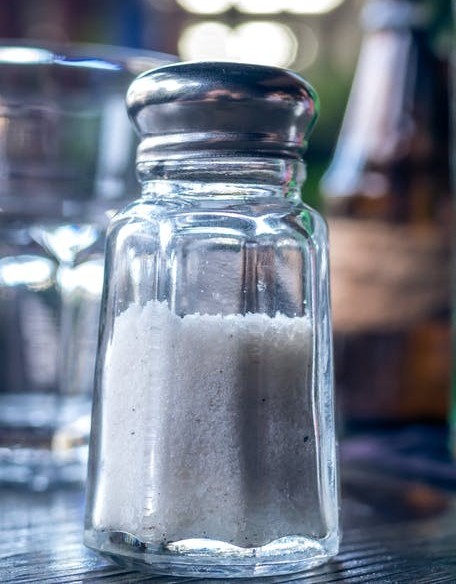 The Morton Salt slogan let's us know their version of sodium chloride will keep flowing out of the container even though the precipitation would normally cause damp salt to stick together. While listening to Luke Combs version of the issue, it becomes apparent that it's a streak of GOOD luck for Luke! And that is what this post is all about.
When good things happen, just wait, look for other good things to happen. With Luke, his presumed fiance kicks him out, initiating a whole string of other good things happening to him, winning some money from a lottery ticket, winning a trip on the radio, and not having to see his ex-future mother-in-law again.
Man, when it rains it pours.
Apparently, a downpour in his part of the country is a good thing! Which, come to think of it, is a good thing in my part of the country also!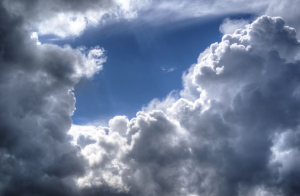 I look back and have come to realize that in the last few months, It's been showering in my part of the country as well. Mid-July of this year I was online watching YouTube videos when a get-rich-quick scheme popped up, and I was introduced to affiliate marketing, which is, by the way, not a get-rich-quick scheme at all. After researching that term, I decided affiliate marketing really was a valid source of income if one does due diligence.
That's when the clouds started gathering. I spent a couple of weeks researching affiliate marketing and finally decided for myself what the best way to get involved in it was. I got involved in a reputable website hosting and training company, Wealthy Affiliate.
That's when the raindrops started falling!
I had found something I was passionate about. I started waking up early in the morning with this affiliate marketing thing on my mind, I went through the process of choosing a niche I was interested in.  I started spending my evenings working on my website.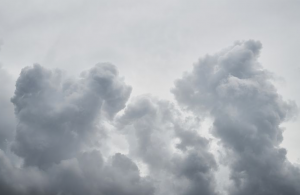 I found myself looking at everything through my newfound affiliate marketer's glasses on. And the rain turned into a downpour. Because in the early part of August, the organization I've been employed with for the last 8 years decided it was time for me to retire 3 years before I was ready to retire.
I had been the go-to guy when management was leaning on different individuals, I'd come in, explain that you get more honey with flowers instead of vinegar or something of the sort, although I was a little adamant when it came to protecting my fellow workers.  I was known as the pit bull when it came to protecting the workers.  And management had enough!
And the rain turned into a deluge. Then my affiliate marketing plan started picking up steam.  And the push for me to retire early became even stronger. As soon as I decided to take the opportunity to retire, the weight I had been carrying around for 6 of the last 8 years was suddenly lifted and I knew where my direction was. I knew to let the rain pour was going to lead me to the next chapter of my life.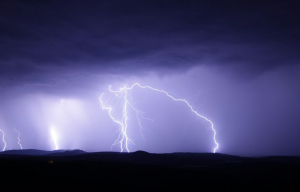 All of a sudden that deluge flooding was deep enough I was walking a foot off the ground. I was floating through the day enjoying the rain, anxious to get back to my computer to work on my newfound love every night. As the days went by, the rain would come down a little harder and I knew my path had been set and the feeling of ecstasy and excitement for my future was strong.
That rain was pouring and I loved it.
I realized I'd been having a long dry spell and the situation I found myself in, was bringing some much-needed fresh rain. I knew change comes whether you like it or not, and change is neither bad nor good, what you do about it is what's bad or good, and being proactive about it will allow you to be ahead of the change. Finally, I had a direction in my life that made me anxious to follow, and sure the speed bumps were there, the potholes were there, but if you're in control of your situation, you can steer around them.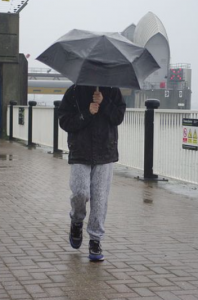 As the rain was pouring down, I held the idea of my newfound interest in my sites. I began to realize the dreams I had in long past years was all of a sudden shining in my mind. As the rain was pouring down, ideas kept pouring into my head along with the rain, ideas of videos on my website, ideas of different niches, and keywords. And then in October, the rain poured even harder as THIS time the people in charge called me into a meeting, only to inform me that I needed to get along better with people.  Nothing else, no apologies for the false accusations, nothing.
And that rain came down in buckets. Then is when I threw one of those buckets of rainwater!  Thanks to the belief I had been given in my newfound passion, I had one just waiting there ready to throw. I informed the powers that be that I was retiring. I could tell as they caught their breath, they didn't expect that splash in the face. And the rain suddenly turned into a light mist.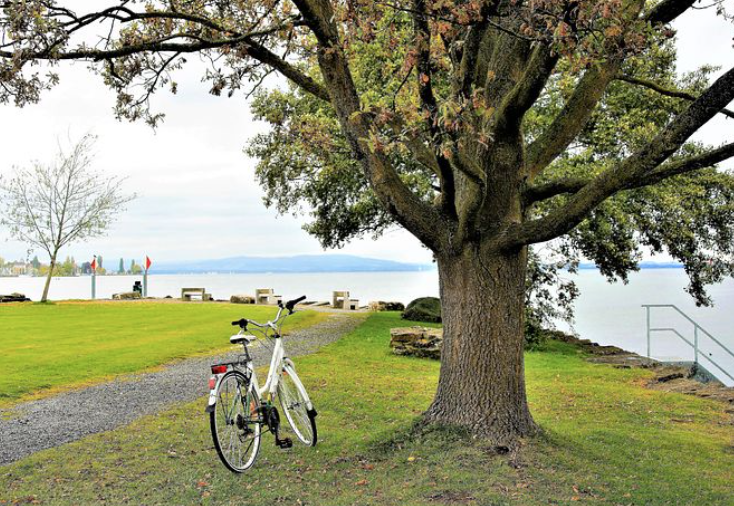 God gave me a little tap on the shoulder.
This is when, all of a sudden, God decided I needed some reassurance.  As I was leaving the meeting, none other than my best friend, you know, the one with the extremely religious attitude, pulled up behind me at a stop light.  Wait, he was in his delivery truck alright, but I didn't know this was part of his route.
I'd never in 6 years seen him on his route.  I pulled into a parking lot as he had no idea I was in front of him.  He followed me in, that was his next delivery.  He was probably mumbling under his breath that someone had taken his delivery spot when I got out of my van, ran back, gave him a handshake and shoulder bump, got in my van and drove off.
I knew without a shadow of a doubt God had pointed me in the right direction. I knew, no matter what the future brought, this rain was for me. I was committed to taking this newfound passion to the level I needed, and to coin another phrase, come hell or high water, this would be the next level in my life. When it rains it pours and sometimes that rain is the best thing going.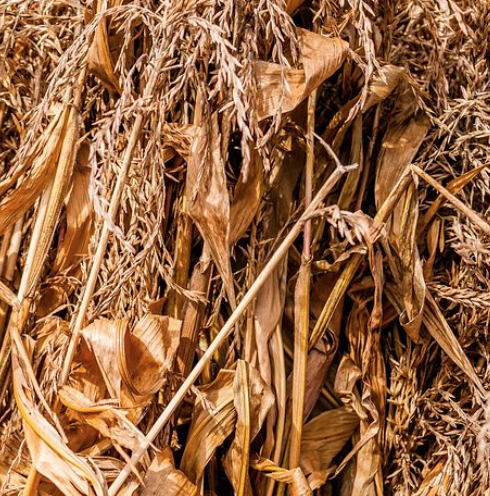 Sometimes along the path to prosperity, we need a little rain!
When the crops are dry and the ground is parched and there isn't much hope for a reprieve, those rain clouds may carry unexpected options! So number one, keep your eyes open, keep your umbrella close and ready, because that rain may be for you and if you aren't ready, it could start pouring, as rain does, you may miss your chance to take the flood and turn it into a positive experience. Remember, when it rains, it pours!
Now, if you are at a point in your life where you need a little downpour, maybe this is it. Maybe you need to take a free week with Wealthy Affiliate, and go through the free training, see if affiliate marketing is for you! If you find out it isn't for you, great, you haven't lost a red cent!
The Path to Prosperity 
If you find it's for you, continue with it!  And if you find it REALLY IS for you, but you're having a hard time figuring out how to accomplish it, you have a whole community of people who would LOVE to help you do what YOU want to do. Experts in the field who are easy to approach and are more than willing to show you how to do whatever you need! Now is the time, take the leap, hold your breath, and go for it!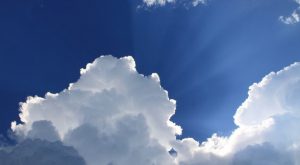 Ready to start that journey? Go here now and find out what it's all about!

What has happened in your life that turned out to be a "When It Rains, It Pours" situation? Let us know below!
As always, if you have any questions, we love hearing from you, ask below!
And SHARE this page on your favorite Social Site!
Steve
SaveSave
SaveSave
(Visited 27 times, 1 visits today)